Autumn impressions during the walking paradise of the Siusi Alp/Dolomites
In autumn hikers and active tourists get their money's worth. The sun shines steady in an almost always blue sky and from the mountain peaks you will have a fantastic visibility. The higher located inns in the Sciliar-Catinaccio Natural Park are open till the beginning of October and invite you to enjoy the pleasure of South Tyrolean delicacies during your walking holiday on the Siusi Alp/Dolomites. At times the upcoming winter launches its first signals, covering the mountain peaks with a snowy cap. The contrast between the deep blue sky, the colourful deciduous forests and the snow-capped peaks in autumn are amazing. On the Siusi Alp the autumn begins with the traditional Almmarkt and yearly at the beginning of October there is the so called "Almabtrieb", the traditional ceremonial driving down of cattle from the mountain pastures.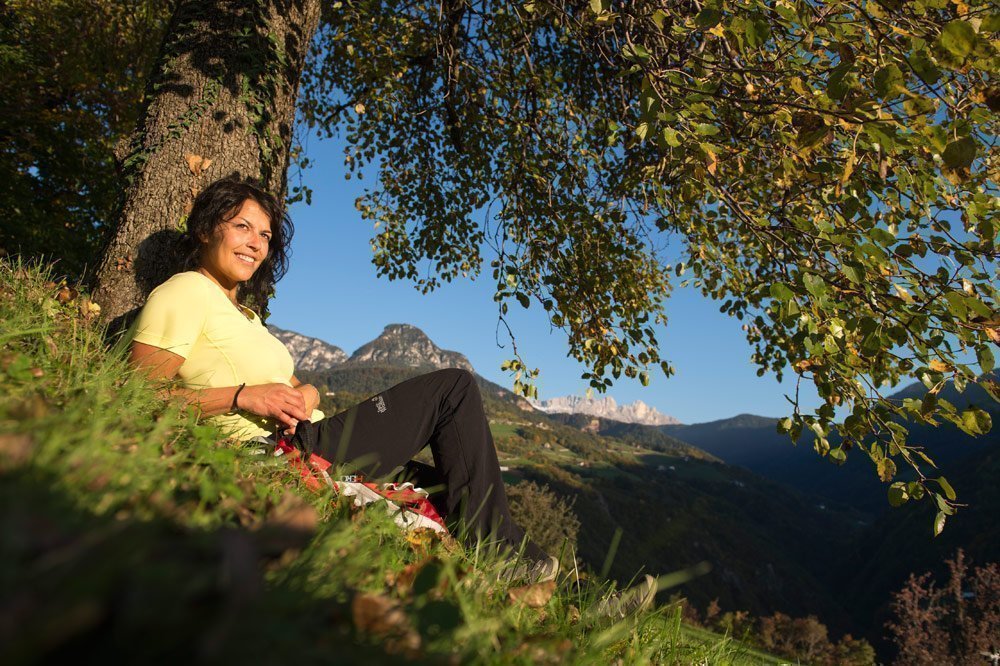 Gastronomic experience during your walking holiday on the Siusi Alp/Dolomites
The autumn is a period of gastronomic delicacies in the whole Sciliar region. The "Strudel weeks" and the traditional "Völser Kuchlkasten" are two typical events of this alpine region, which belong to the most important gastronomic autumn highlights. In this season the traditional mountain restaurants, called "Buschen- und Hofschänken" open to the tourists and invite them to take part to the South Tyrolean tradition of Törrgelen. In this occasion you will taste hefty alpine delicacies, combined with the young wine of the season. Often, during this event, in the restaurant you will enjoy also traditional folk music in a very nice atmosphere.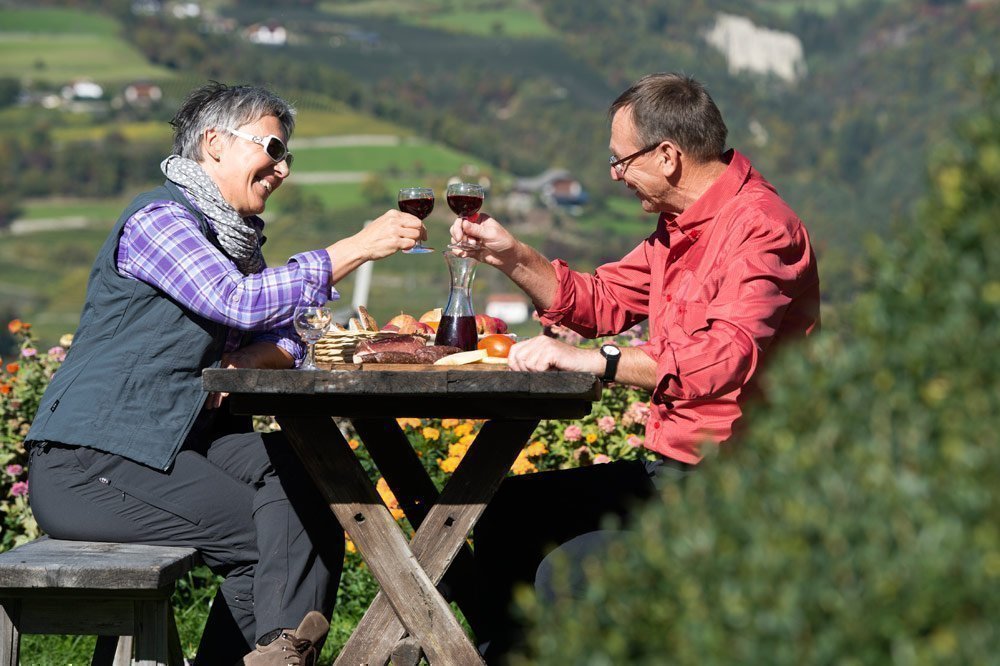 Walking holiday on the Siusi Alp/Dolomites: excursions in the surroundings
In the surroundings of Siusi allo Sciliar you will enjoy appealing excursions destinations, which will grant you a lot of variety during your walking holiday on the Siusi Alp/Dolomites.  The culture interested tourists can visit the Rural and School museum of Sant'Osvaldo and the exhibition of hobby artists under the Sciliar. In the South Tyrolean provincial capital of Bolzano the Archeological museum with the ice mummy "Ötzi" is a visit worth. A shopping tour in Bressanone or Brunico will bring you through the wonderful, medieval city centres of these places. Among the autumn highlights there is also the big "Kastelruther Spatzenfest" in Castelrotto. This concert takes place every year at the beginning of October in the home town of this known folk musician.